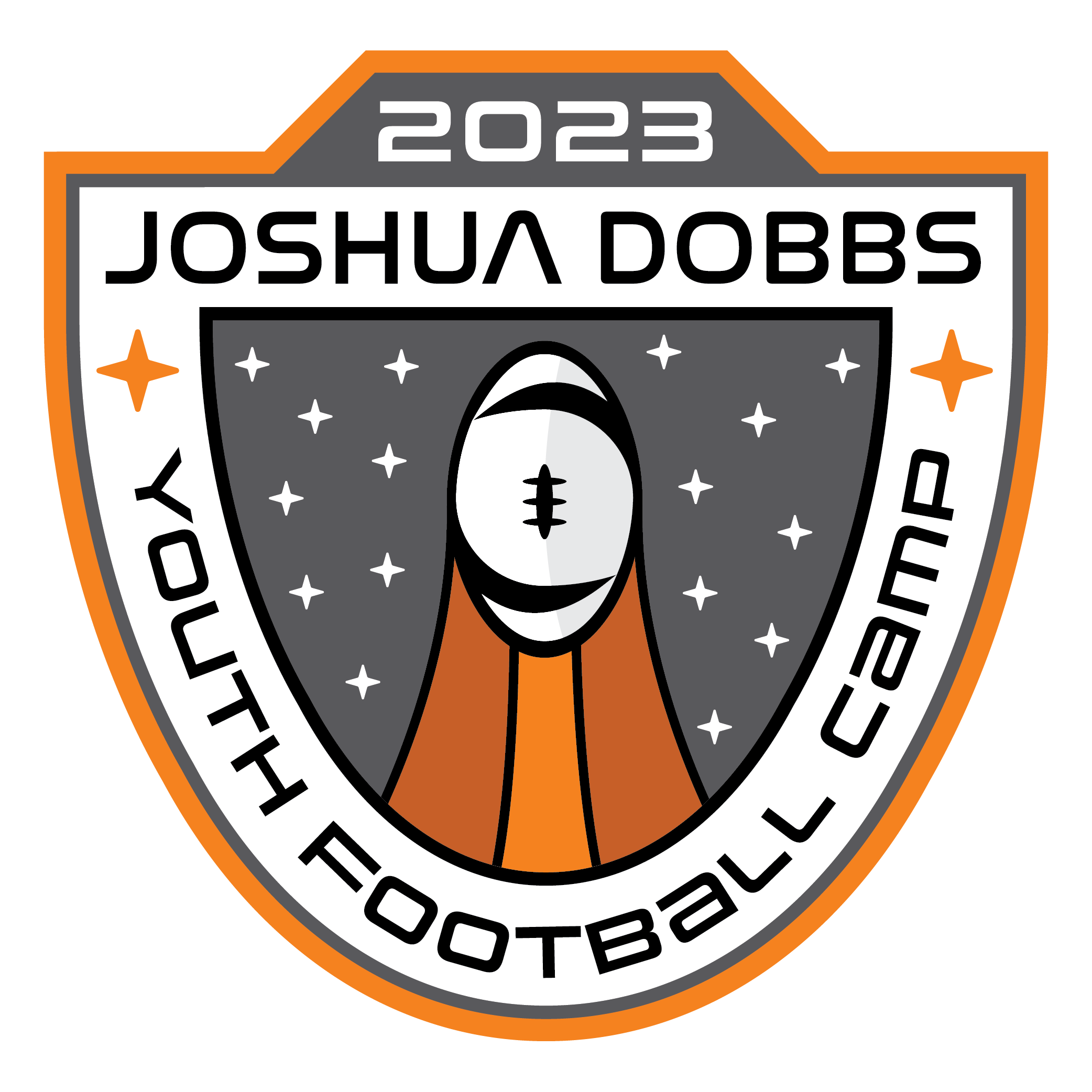 Welcome to the 2023 Joshua Dobbs Youth Football Camp
Presented by ASTRO Dobbs
NFL Quarterback and University of Tennessee Alum Joshua Dobbs is hosting his 6th Annual Joshua Dobbs Youth Football Camp in Knoxville, TN on May 27, 2023, for boys and girls of all skill levels.  The camp will be led by D1 Knoxville Sports Training & Therapy staff and coached by local high school and youth football coaches.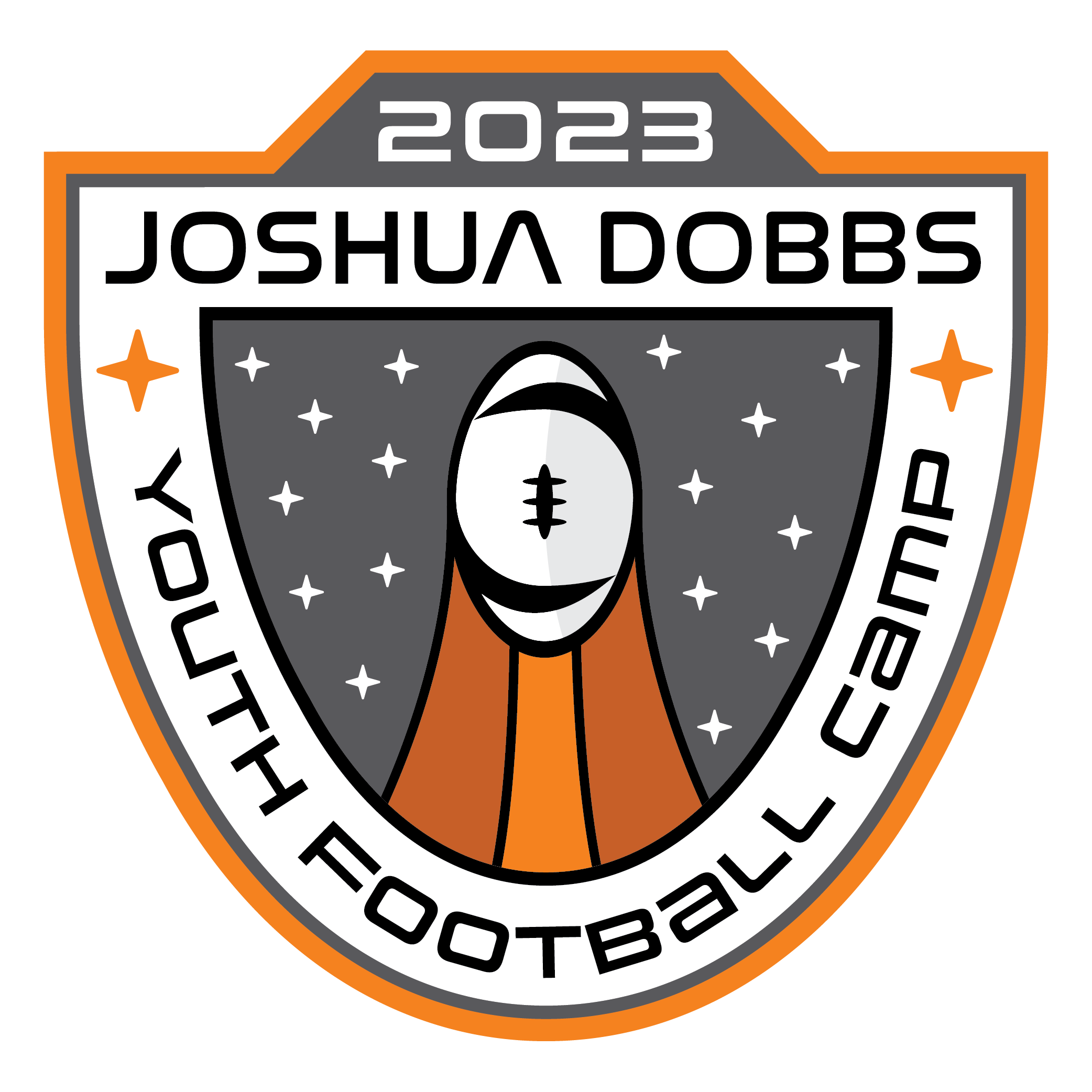 Thank you for a great camp –  Combine results are now available on your SparkCards!
Date:
Saturday, May 27, 2023
Camp Times:
9:00 am – 1:00 pm
About Our Camp
Focusing on training and development, the goal of the camp is to create an engaging atmosphere for all skill levels thru station-based training and competitive, position-specific drills. Campers will also be taught life skills such as respect, responsibility, sportsmanship, teamwork and the importance of education. Do not miss this opportunity for your child to learn from the best and receive personal instruction from Joshua and the experienced camp staff.
Campers will receive extensive football knowledge, hands-on instruction, and testing and evaluation in a fun and positive environment.
Camp Includes: Exclusive ASTRO Dobbs Camp T-shirt, Football Instruction, Camp-exclusive SparkCard; Burgers and fruit for lunch/snacks (provided by Walk-Ons); Water.
Equipment needed: Players supply: cleats (No metal-tip cleats), sneakers, athletic shorts, and t-shirt. This camp is NON-CONTACT
Waiver: A Release and Hold Harmless Agreement must be signed by a parent or guardian.
Established in 2017
"It's amazing to get back to East Tennessee. During my time at school they supported me tremendously," said Joshua Dobbs. "It's good to be here, it's a lot of fun. The kids have a great time. It's all about teaching them the game, teaching them how to compete and making sure they enjoy every time they step out on the football field," said Dobbs.
Sign Up Here
Registration is now open! Click the button below to register today.
(Please CLICK HERE to view the Waiver of Liability  and Release Agreement – you will be asked to digitally sign this during registration for the camp)
1. All Sales Are Final
2. For multiple campers attending; please register each individually.
Hardship Request: A limited number of Hardship Scholarships are available. Please use the button below to submit your request. We approve these on a case-by-case basis. Please include your name, the name and age of your child, your phone number, email address and a detailed explanation of your circumstances. If approved, we will provide you with a discount code to use during registration.
Copyright 2023 ASTRO Dobbs